Alaska Native and American Indian Issues
We also support Net Neutrality (YouTube) ... Moyers on America - The Net @ Risk ... update - Verizon Wireless, ATT Say No To 'Open Internet', Criticize FCC (Huffington, Sept 2009)
Alaska Native Subsistence Rights | Alaska Native Sovereignty | Alaska's Landless Tlingits and Haidas
Alaska Native Subsistence Rights Summer 2012 - Akiak elders told families to fish despite government ban From Kyle Hopkins (Anchorage Daily News, June 22nd, 2012)
Emergency Subsistence Fishing Situation for Alaska's Yup'ik Peoples Continues (Statement from the Akiak Native Community and Akiak IRA Council)
Traditional Alaska Native Fish Harvest Blocked By Government Agencies; Alaska Fish and Game and US Fish and Wildlife Service Confiscating Fishing Nets and Salmon caught; Native elders cite mismanagement and global warming as primary threat to fish population
Akiak - Facing arrest, fines, and seizure of foods and fishing nets by the Alaska Department of Fish and Game and US Fish and Wildlife Troopers, Alaska Native people took to their boats this past Wednesday to stave off a food security emergency. Following orders of village elders, boats filled with men, women, and children fished along the Kuskokwim River in Southwest Alaska on the day an original seven-day river closure was to lift.
The conflict began after the Alaska Department of the Fish and Game and US Fish and Wildlife Service went against the nearly unanimous vote by the Kuskokwim River Salmon Management Working Group, a working group organized by the agency, to immediately open the fishery after an initial agreed upon seven-day closure of the river. The commercial fisheries representative on the working group was the only non-supporting vote of the opener.
"Fish and Game issued citations and fishing nets were cut up, torn and taken away including the fish by enforcement officers," said Mike Williams, a member of the Akiak Native Community and the Kuskokwim River Salmon Management Working Group.
Elders and tribal leaders across Alaska called the government decision to extend the river closure by an additional five days a violation of trust and a threat to sovereign fishing rights.
Ivan M. Ivan, Chief of Akiak said that "this enforcement practice toward our tribal citizens is totally inhumane as the Elders have stated. It is violating our basic human rights as first peoples of this land and first protectors of our resources. The Tribal Council will work hard to protect our resources and our land as we have done for over 10,000 years. We have done this because there were many people from the river who stated that they did not have any fish yet hanging for drying on their racks. This is true from the mouth of the river to the headwaters of the Kuskokwim River."
"All of the Alaska Native Peoples must protect their way of life, lands and waters," he continued. "The Elders have directed their fishermen to fish without any fear of breaking laws. They said that putting up fish for their survival is not breaking the law. It is just common sense that they have been taught by the great teachers before others showed up."
Village elders and leadership are pointing to climate change, and lack of respect for thousands of years of management and tribal sovereignty as the leading factors for the face off. Villages from Tuluksak all the way down to Tuntutuliak are involved. The tribes in the area are going to continue to meet to address the restoration of the Chinook salmon for the future.
After a long cold winter, this harvest time is crucial for much needed dried fish and the villages need enough fish stored for the upcoming winter. The Kuskokwim River stretches From Bering Sea, 702 miles through Southwest Alaska to the headwaters of Mt. Denali. It is the ninth largest river in the United States and the longest free flowing river in the Country.
Don't Lose Hope (MP3) by Cannes Brulees ... Martha Redbone
In support of the United Houma Nation ... Native Hawaiians ... Alaska's Landless Tlingits and Haidas ... Tuscaroras For Neoheroka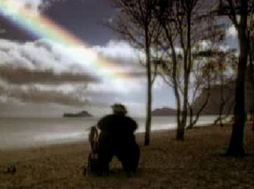 Somewhere Over the Rainbow - Iz Israel Kamakawiwo (Native Hawaiian)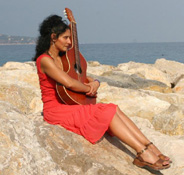 Rise up Tuscarora Nation - Pura Fé ... Tuscaroras For Neoheroka
"Can You Hear the Taku Wind" song on MySpace ... Shoowee ka' & the Ravens
Taku means Stormy wind in Tlingit.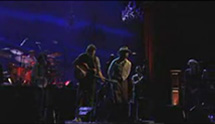 Bruce&Seeger Tour : When The Saints Go Marching In
Two Different views of the Alaska Land Claims Settlement Act
Alaska Native Claims Settlement Act (From Wikipedia)
The Shock Doctrine (From Wikipedia)
A Line in the Sand - Covers Native American sovereignty, Native American identity, ethnic stereo types,the commodification of Native American culture,and all related issues can take place
Honor Indian Treaties - Learn More
NCAI Embassy of Tribal Nations: Join us ... Our hero :-) Former U.S. Senator Ben Nighthorse Campbell said NCAI has been a true champion for tribal rights for decades and that now is the time for tribes to give NCAI the home it deserves.
Alaska Native Subsistence Rights | Alaska Native Sovereignty | Alaska's Landless Tlingits and Haidas
Shinnecock land claim draws wide press, but most miss point - by: Jim Adams / Indian Country Today
Activists, Issues, Organizations - by Native American Support Group of New York City
2006 Benefit Concerts
Postscript Sacred Run 2006 Benefit Concert Artists, Runners and Supporters...Sacred Run Calendar from San Francisco (February 11), New Orleans, United Houma Nation March 25th Concert Headliners: Don't Lose Hope (MP3) by Cannes Brulees ... Martha Redbone ... Treaters ... C*ReAL Films has filmed the entire Sacred Run event, from the Benefit Concert in San Francisco to the arrival in Washington DC. .. .Sacred Run needs your help with unexpectedly high gas costs ! ... First plans for Sacred Run 2008. Plan now to participate!



Support Six Nations Land Reclamation! June 16: Concert for Kanenhstaton (The Protected Place). Emcees: Gary Farmer, Cheri Maracle, Brandon Oakes and Adam Beach. Artists include: Keith Secola, Willie Dunn, Diggin Roots, Moiety, David R. Maracle, Raven and Shoshona, Jacques and the Shakey, Tonto's Nephews -"Native Skit Artist", Little Wolf, Joseph Firecrow, Howard Lyons, Shane Anthony Band, Jasmine Netsena. Plus Many More! ... also resource link Six Nations Solidarity news ... What you could do.
Alaska Federation of Natives | National Congress of American Indians | International Indian Treaty Council | Legislative Updates and NCAI News | NACI-Issues in Indian Country | Native American Rights Fund |
E-mail Washington
Web Page Designed by Jesse Cooday
Copyright © Oct 1996-2012 Jesse Cooday (Shoowee Ka')