Native American, Alaska Native and American Indian Celebrities

Indigenous Celebrities of Turtle Island
Honoring all living Turtle Island People and their Nations



SANTA FE INDIAN MARKET
BOOTH: LIN 747E
AUG. 17-18

Dorothy Grant (Website)



"Alaska Girls in Santa fe" Dorothy Grant (Facebook)

Dorothy Grant and Jennifer Younger (Contemporary Tlingit Jewelry) at Indian Market in Santa Fe, New Mexico.

Jennifer Younger - Contemporaryy Tlingit Jewelry (Website)




August 17-18 Trickster Company Pop-up in Santa Fe, New Mexico and in Anchorage,Alaska August 17.

Trickster Company (Website)


DJ Celeste Worl at Rumble On The Roof At La Fonda On The Plaza
Indian Market, Santa Fe, New Mexico
Saturday, August 17
Rumble On The Roof (Instagram)


The opening of two exhibits at Blue Rain Gallery in Santa Fe, New Mexico on Friday, August 16th -- Preston Singletary's solo exhibit featuring a collection of new works and "Synergy", Singletary's exhibit of collaborative works with the artist Harlan Reano.

Learn more about Singletary's art at this new Blog post, "Preston Singletary: Artist, Innovator, Collaborator":
www.blueraingallery.com/blog/preston-singletary-artist-innovator-collaborator



Khu.éex' at 2019 In The Spirit Northwest Native Festival
5:30-7:00 PM in the WSHM amphitheater. August 10th
Washington State History Museum (Official Site)

"As part of "In the Spirit:" Participants include Dan Friday, Preston Singletary, Ryan Feddersen. HoWanUT "Haila" Old Peter (Museum of Glass); fashion show (Tacoma Art Museum)" Mario A. Caro

Festival features band that explores Native American experience through jazz, funk BY KATE IIDA, Tacoma News Tribune, AUGUST 08, 2019

Khu.eex, a 10-person band with members from across the Pacific Northwest and Alaska, will headline the annual In the Spirit: Northwest Native Festival this weekend. Khu.eex has released three albums online and on vinyl LP's and plans to release a fourth album.


Newly released album by the band Khu.éex', titled Héen

Khu.éex' (Website)




Tlingit & Haida's Native Connections program is pleased to announce the Ix̱six̱án, Ax̱ Ḵwáan (IAK) youth music group has completed its third music video, Spirit.



Carver Wayne Price from Haines, Alaska, and Violet Gatensby of Carcross get ready to launch a traditional Tlingit dugout canoe on Nares Lake near Carcross, Yukon. (Mike Rudyk/CBC)

Yukon First Nation celebrates launch of new Tlingit dugout canoe
After 80 days of work, a 10-metre traditional cedar canoe is now seaworthy
By Mike Rudyk · CBC News · Aug 10, 2019


Residents to embark on historic Tlingit trade route
By Sarah Chatta, Chilkat Valley News, August 8, 2019

This month, Haines residents Tim Ackerman and Mike Bott will embark on a nearly 200-mile route mapped out by legendary Klukwan chief Kohklux exactly 150 years ago. The men say that this will be the first time in 128 years that a traverse of the trail will be documented.




Haa Kusteeyí Celebration 2019 (Official Website)

As long as the Tlingit have lived on the shores of the big inland lakes, July has been a season of coming together and celebrating. A warm season where living for a short time was a little easier; a time to reconnect with family and friends, meet the new born, engage in courtships, tell stories and put the hardships of winter behind. A time to strengthen the ties of Tlingit Culture — Haa Kusteeyí.

​Haa Kusteeyí is a Dha Kha Celebration which include 3 different First Nations; Taku River Tlingit from Atlin (TRT), Teslin Tlingit Council from Teslin (TTC) and Carcross/Tagish First Nation from Carcross, Tagish and Squanga (C/TFN).






Tlingit-Haida canoes from Alaska — at Tribal Canoe Journeys. (Facebook link) Photo by Zoltán Grossman

PADDLE TO LUMMI - JULY 24-28, 2019

Zoltán Grossman photos of Tribal Canoe Journey Arrival at Lummi Nation WA (Facebook link)

"Many dozens of canoes from around the Pacific Northwest Coast and Salish Sea arrived Wednesday at the Lummi Nation, near Bellingham WA, in the Tribal Canoe Journey, an annual event celebrating the cultural revitalization (especially for youth) of "traveling the highways of the ancestors." Some of the canoes traveled 400 miles over three weeks. The skippers and other crew asked permission to come ashore, and then hoisted the canoes to walk ashore. (Also see my album of videos.) There will now be five days of Protocol (open to the public), as each tribal canoe family presents songs and dances from their homeland. I'll post photos of Protocol soon. #PaddleToLummi2019" Zoltán Grossman


Link to Charlotte Cote's video (Facebook)
One People Canoe Family (Tlingit, Haida, Tsimshian) performing this beautiful Raven Dance.
Awesome! Canoe Journeys protocol! Charlotte Cote is at Tribal Canoe Journeys (Facebook link)
One People Canoe Society (Facebook)



"A ridicule pole carved this week in Sitka, Alaska by Tlingit artists Tommy Joseph & Kristina Cranston for Alaskan gov Dunleavy & Trump." Planet Alaska on Facebook (link) 7/23/2019





Salmon Berries and Blueberries
Photos from Planet Alaska (Facebook)



Molly of Denali debuts on The new PBS Kids series on July 15th

Molly comes home: Animated television show on PBS Kids has strong Alaska Native roots By Vera Starbard (Indian Country Today)

Producer with Santa Fe roots working on PBS animated series
By Olivia Harlow | The Santa Fe New Mexican Jul 13, 2019




Indigenizing Our History, The Monument Project of Da-ka-xeen Mehner By Clarke Conde Art/Interview (Facebook link)



‎The Monuments IAIA MoCNA Social Engagment Project Hosted by Dakaxeen Mehner July 11 - 15th, 2019, Santa Fe, New Mexico (FB link)



Men work together to process a harbor seal at the Auke Village Recreation Area in Juneau on June 30, 2019. Seal harvests are common across many Alaska Native groups. Damen Bell-Holter is 3rd from left (Photo by Jeremy Hsieh/KTOO)

Alaska Native men gather to explore culture, identity, domestic violence and building healthy communities By Jeremy Hsieh, KTOO Public Media, Published July 7, 2019

"My month of July is jam packed with men's / boys circles, culture camps, basketball camps, workshops and doing what I LOVE. I am thankful I live a life where my purpose is considered my career. Follow your heart and do what you're passionate about!" Damen Bell-Holter

During the month of July, Damen Bell-Holter will be in Seattle 4-7, Anchorage 7-11, Denver 11-14, Hoonah 15-16, Kake 17-18, Haines 19-21, Juneau 22-23 and Hydaburg 24-28



Revisiting Damen Bell-Holter at Kake Culture Camp 2018, Photo by Bethany Goodrich courtesy of the Sustainable Southeast Partnership

"Smoking salmon, it's a family effort." Nicholas Galanin (Instagram)

Link - Yéil Ya-Tseen (@nicholasgalanin) • Instagram photos and videos



Link - Yéil Ya-Tseen (@nicholasgalanin) • Instagram photos and videos





Inert Wolf av Yéil Ya-Tseen (Nicholas Galanin)

Riddu Riđđu: Arctic Voices in Art and Literature
TUESDAY, JULY 9, 2019 - FRIDAY, JULY 12, 2019

Riddu Riddu: Arctic Voices in Art and Litterature
Nordnorsk Kunstmuseum (Website)






The Eight Artists Who Sought to Withdraw Their Work From the Whitney Biennial Reverse Course Following Kanders's Resignation BY Eileen Kinsella, Artnet News July 25, 2019

Prominent works by Nicole Eisenman, Nicholas Galanin, and others will remain in place.





Warren Kanders Resigns as Whitney Trustee After Protests Over Tear Gas BY Robin Pogrebin and Elizabeth A. Harris, New York Times July 25, 2019






Eight Artists Withdraw Their Work From 2019 Whitney Biennial [UPDATED] BY Zachary Small (Hyperallergic Media July 20, 2019)

Korakrit Arunanondchai, Meriem Bennani, Nicole Eisenman, and Nicholas Galanin say that the museum has failed to adequately respond to the Warren Kanders controversy. Following the announcement, Eddie Arroyo, Christine Sun Kim, Agustina Woodgate, and Forensic Architecture announced their withdrawal.

A LETTER FROM ARTISTS IN THE WHITNEY BIENNIAL July 19, 2019 (ARTFORUM)

A LETTER FROM ARTISTS IN THE WHITNEY BIENNIAL July 19, 2019 (ARTFORUM)

"Does the Whitney want to be complacent in the violence and treatment of people of color in New York City, on our shared boarders and abroad? Do these institutions exist to amplify the artists' thoughts and perspectives while educating community? Is the Whitney able to do this and bring our community together while neglecting to speak to the violence happening now, or is this something they will proudly celebrate and show in 20 years' time from a position they have failed to take today? Refusal to take a stand is complacency, especially when you are an American institution with so much influence and voice." Nicholas Galanin (Yéil Ya-Tseen)

Link - Yéil Ya-Tseen (@nicholasgalanin) • Instagram photos and videos



Jeffrey Brown of Tonight Newshour PBS interviewing Nicholas Galanin for 'What this year's Whitney Biennial says about contemporary American art' (YouTube PBS 6/28/2019)


The wall text cites Galanin asserting that "whiteness as a construct has been used historically throughout the world to obliterate the voices and rights of generations of people and cultures regardless of complexion." And it seems to mesh especially well with a bit of the curators' wall text, on the show as a whole, nearby: "An emphasis on the artist's hand suggests a rejection of the digital and the related slick, packaged presentation of the self in favor of more individualized and idiosyncratic work."

A Few Highlights from the 2019 Whitney Biennial BY The Editors of ARTnews (5/13/19)

Whitney Biennial 2019 (Offical Site)
May 17–Sep 22, 2019










"Indigenous artists out here at the #whitneybiennial 2019
at Whitney Museum of American Art." Yéil Ya-Tseen shared on Facebook


Photo left - Tlingit artist Nathan Jackson dons regalia at Celebration 2014. Courtesy Photo | Brian Wallace for Sealaska Heritage Institute) Photo right - This bentwood box with lid was made by Nathan Jackson. (Courtesy Photo | Brian Wallace for Sealaska Heritage Institute)

Nathan Jackson April 5 - Oct. 15, 2019 at Sealaska Heritage Institute
at the Walter Soboleff Building, Juneau Alaska

'A great honor': Exhibit shines light on one of Southeast Alaska's most acclaimed Tlingit artists by By Ben Hohenstatt (Juneau Empire | 4/ 3/ 2019)



"The Illuminated Forest, the newest exhibition by renowned Tlingit artist, Preston Singletary, is a poignant tribute to a sacred natural realm; a realm where, according to Tlingit mythology, the Shaman resides." - Traver Gallery

Opening of The Illuminated Forest Thursday, April 4th, 5-8:00pm at the Traver Gallery. www.travergallery.com
110 Union St #200
Seattle, WA 98101




Angoon's Aquino Brinson attempts to stay in front of Haines' Kyle Fossman in the B final at the Gold Medal Basketball Tournament on Saturday, March 23, 2019. (Photo Michael Penn, Juneau Empire}

Haines wins 3rd B Bracket Championship in a row
Haines 88 Angoon 80

Gold Medal Live: By Alex McCarthy and Nolin Ainsworth


Hydaburg's TJ Young receives the MVP award after beating Klukwan in the C bracket final at the Gold Medal Basketball Tournament on Saturday, March 23, 2019. (Michael Penn | Juneau Empire)


Gold Medal Live: By Alex McCarthy and Nolin Ainsworth



Kake's Rudy Bean left, tangles with Klukwan's Neil Erickson in the Masters final at the Gold Medal Basketball Tournament on Saturday, March 23, 2019. (Michael Penn | Juneau Empire)

Kake wins its third Masters championship in four years
Kake 75 Klukwan 64


Gold Medal Live: By Alex McCarthy and Nolin Ainsworth (Juneau Empire)



Skagway's Kaylie Smith, right, shoots against Haines' Fran Daly in the women's final at the Gold Medal Basketball Tournament on Saturday, March 23, 2019. (Michael Penn | Juneau Empire)

For the first time in 46 years, Skagway has a Gold Medal title.

The Skagway women knock off Haines 58-49,
finishing the tournament undefeated.

Gold Medal Live: By Alex McCarthy and Nolin Ainsworth (Juneau Empire)





Traditional Games official and former World Eskimo-Indian Olympics blanket toss winner Marjorie Tahbone shows off her skills to kick off the 2019 Traditional Games.

Alaska youth rally together at Traditional Games
Teams came from as far as Arizona
By Nolin Ainsworth (Juneau Empire-Mar 16, 2019)


Tlingit rapper Arias Hoyle performs during the 2019 Traditional Games opening ceremonies. (Nolin Ainsworth | Juneau Empire)



"It's official like a referee with a whistle! Beyond excited we could collaborate with Tlingit & Haida & Goldbelt Hr to bring A Tribe Called Red to Juneau, Alaska THE WEEK OF GOLD MEDAL MARCH 20th!" Damen Bell-Holter

Tickets on sale at both sacred grounds located at the Elizabeth Peratrovich Hall and Sealaska Plaza.


Gold Medal Basketball Tournament (Officle Site)
March 17-23, 2019

Alaska Sports Hall of Fame
Gold Medal Basketball Tournament



Damen Bell-Holter part of Lord of the Plains Ho-Chunk
20th Anniversary March Madness Champs!!!

"Ho-Chunk 20th Anniversary March Madness Champs!!! #4PEAT #LOPBASKETBALL #CHAMPS #DELLS #WISCONSIN #LOP #FOE #BROTHERS " Jay Liotta
( Jay Liotta shared on Facebook 3/10/2019 )








Tlingit & Haida is proud to join Sealaska and other Native organizations in supporting a FREE performance by comedian Tonia Jo Hall at the Elizabeth Peratrovich Hall on Monday, March 18th! The event will begin at 6:30 PM and is open to the public.

This event will be a part of a larger gathering called, "We Belong Here", a youth leadership and basketball camp. For more information, please visit:https://bit.ly/2N1geap.


Facebook Video from Tonia Jo Hall March 6, 2019

" We belong here" Gathering in Juneau Alaska. So excited to be apart of an amazing event for the youth! Thanks Damen Bell-Holter" Tonia Jo Hall



"We Dreamt Deaf in the latest issue of Artforum & the 2019 Honolulu Biennial" Yéil Ya-Tseen
(Yéil Ya-Tseen shared on Facebook March 5th, 2019)

Honolulu Biennial, an international contemporary art exhibition that brings together artists from Hawaiʻi, the Pacific, Asia and the Americas, will run from March 9 – May 5, 2019 at ten locations throughout Honolulu. Come explore contemporary art connected by the Pacific from 47 artists and art collectives and enjoy public programing to include art-making workshops, artist talks, dance performances, films, fashion shows, and live music. For more information visit, Honolulu Biennial 2019



Yéil Ya-Tseen shared a Facebook post. (Screen Capture)
Click link for Herring Rock Water Protectors (Facebook video)

The herring of Sitka Sound are disappearing. Learn why herring are culturally
and ecologically critical to the people of Southeast Alaska.
Protect the Herring! Donate to Sitka Tribe of Alaska link in FB video discription.




Yéil Ya-Tseen shared a Facebook post by Tommy Gee. (Screen Capture)


"It is a serious issue happening in Sitka this week. I was about to start cast nets in waters less than 50 ft deep when these guys showed up in the bay and pretty much took every available herring right under us, and right over us." Tommy Gee






2019 Whitney Biennial Announces Participating Artists (Artforum) February 25, 2019

Nicholas Galanin (Yéil Ya-Tseen)
Born 1979 in Sitka, Alaska
Lives in Sitka, Alaska

Jackson Polys
Born 1976 in Ketchikan, Alaska
Lives in New York, New York

"YES!!! Congratulations to Laura Ortman, Sky Hopinka, Shinhwa'ak Krebs Khalil, Zack Khalil, Jackson Polys, Yéil Ya-Tseen, Jeffrey Gibson, Caroline Monnet, Thirza Cuthand, and Dr. James Luna" Mario A. Caro (MIT)





Activists Plan to take on The Whitney Museum with
"Nine weeks of Art and Action"
(Artforum) February 25, 2019

Decolonize This Place (Official Website) "There is no safe space for profiteers of all state violence."




Beyond Inclusion by Christopher Green (Art in America 2/1/2009)

In a public program at the Met on October 8, 2018, Tlingit artist Jackson Polys translated some of these claims. While discussing an eighteenth-century Tlingit dagger with a shamanic visage on its pommel, he invoked its status as the at.oow, or hereditary crest, of his father's Lukaax.ádi clan. "This knife is a marker of territory, a red flag," Polys said, noting that the proprietary story of the knife represents a territorial relationship. Between the knife and contemporary work such as Yuxweluptun's painting of the Northwest Coast landscape there exists a two-century continuum of sovereign land claims thrashing against colonial boundaries.




'The Liberator': Martin Sensmeier To Star In Netflix's Animated World War II Drama Series'
by Denise Petski (Deadline)

Martin Sensmeier (Westworld) has been cast as a lead alongside Bradley James in The Liberator,
Netflix's four-part animated World War II drama series based on the book by Alex Kershaw,
from writer Jeb Stuart (Die Hard, The Fugitive), A+E Studios, Bob Shaye
and Michael Lynne's Unique Features and School of Humans.

The Liberator is the first project produced in Trioscope, a new enhanced hybrid animation
technology that combines state-of-the-art CGI with live-action performance.
It allows creators to tell a visually compelling story with rich detail
in a way that conveys the human emotion and drama of the serious subject matter.




"Happy to be on the ground here in San Francisco attending Coven Film Festival
HUGE shout out to all who did their part to give The Last Walk her wings.
International Sámi Film Institute @themilliken The Hoop Ninja @camille.milroy
and soo many more! to being in great compay."Anna Hoover




Native writers craft "Molly of Denali" kids TV character by ROBYNE (KUAC)

MOLLY OF DENALI Scriptwriting Fellowship recipients: Aaluk Edwardson (Iñupiaq), Anna Hoover (Unaangax),
Frank Henry Kaash Katasse (Tlingit), June Thiele (Athabascan and Yup'ik),
X̱'unei Lance Twitchell (Tlingit) and Joe 'Waats'asdiyei Apayuk Yates (Haida)




'The Woman In The Moon' | Circle Round 5317:43 Play
by Jessica Alpert (WBUR)

Voices in this episode include Frank Katasse, James Konicek, Erika Stone and Irene Bedard.
Irene will soon star in a world-premiere play in Alaska. Perseverance Theatre's production of "Whale Song"
runs through the month of February in Juneau, and then in Anchorage, from March 8th through the 17th.
Kids, you may know Irene as the voice of the title character in the Disney animated film, Pocahontas.
She reprised the role in Ralph Breaks the Internet! by Jessica Alpert




March 09, 2019 - May 05, 2019
Honolulu Museum of Art

Nicholas Galanin grapples with the issue of climate change
through his large-scale sculpture, We Dreamt Deaf from the perspective
of a Native Alaskan artist whose approach to land-human dynamics
closely parallels Hawaiian philosophies. Yet, the artist says We Dreamt Deaf,
implicating all of humanity in the discussion of climate change,
and the need for us to turn our attention toward the natural world.



NICHOLAS GALANIN: THE VALUE OF SHARPNESS: WHEN IT FALLS
February 14 – March 23, 2019
Open Source Gallery| 306 17th street, Brooklyn, NY 11215




Anchorage Museum at Rasmuson Center
Unbound Records Vinyl Release Party 6 to 9 p.m. Friday, Feb. 8
The North has a musical sound all its own and it sounds better on vinyl.
Join us as we release "ARC: a compilation of the Circumpolar North" with performances
by Olga Bell, Rebecca Menzia of Harm,
and Nicholas Galanin and Zak Wass of Indian Agent.
Limited edition vinyl records available for purchase.
Admission: $18 or $45 with record. Get tickets in advance at anchoragemuseum.org/unboundvinyl.




Dorothy Grant shared this FB video
Link to Portugal. The Man 'Indigenous Land acknowledgements Facebook Video' (released 2/8/2019)
The idea is from Australia Indigernous 'Welcome to country' concept

"Recognize and respect! Honor the Indigenous Peoples of your home and everywhere else.
Learn and remember the traditional name of the land you're on
and show respect and gratitude to the first people to call it home.
Land Acknowledgment is just the first step. We have a long way to go. Love you all." Portugal. The Man





"The January 2019 Tour is officially completed!
Anchorage, Sitka, Ketchikan, Wrangell, Petersburg, Cordova, Seattle, Juneau, Ketchikan, and Seattle.
We had a blast. Thanks to Sealaska Heritage Institute, Alaska Native Heritage Center, KTOO,
Kari Erickson, Stephen Blanchett, Eric Cunningham, everyone who came out to the shows,
and everyone who helped out at the shows. We're looking forward to our next visit!" Khu.éex'



Link to Khu.éex' performing in at Centennial Hall Juneau Alaska (Facebook Video)

"We traveled to Anchorage and Juneau to bring funketized Alaskan native music!
Loosely translates to (send down the canoe from up high and take me on a journey!) in Haida!
I think Bernie is cracking up in Heaven!" Preston Singletary



Khu.éex' to perform live in Juneau, Alaska on January 28, 2019
at Centennial Hall
Hosted by Juneau Arts and Humanities and Sealaska Heritage Institute

Khu.éex' performance in Anchorage, Alaska on January 26,2019
at Alaska Native Heritage Center
Hosted by Khu.éex'

Featuring the talents of Preston Singletary, Captain Raab, Skerik,
Edward Littlefield, Gene Tagaban, Sondra Segundo, Nahaan,
Tim Kennedy, Jason Cressy, Danny Stern.

The band Khu.éex' is the brainchild of artist Preston Singletary
and legendary innovator Bernie Worrell (previously of Parliament-Funkadelic).
Khu.éex' features spoken word, Native storytelling, and singing,
performed with an experimental approach with rock/funk aspects.
The band also performs in traditional regalia and Northwest coast masks.




DJ Celeste Worl shared an event on FB.

Two Ravens: Alison Marks & Crystal Worl
Runs February 7-28, 2019
Opens February 7, 6-8pm
Stonington Gallery, Seattle Washington




Evelyn Vanderhoop Haida Weaver shared a post on FB.

Northwest Coast Basketry
with Delores Churchill
January 21 - Febuary 1, 2019
Monday-Friday 6-9pm
Saturday 9am-3pm
University of Alaska Southeast Sitka Campus
Sitka, Alaska




"Indigenous peoples should never be removed from our lands! #indigenous #aknative #tlingitandhaida" Chalyee Éesh Peterson
On Facebook Cherish Lynn Rose shared a photo by Chalyee Éesh Peterson




Khu.éex' to perform live in Juneau, Alaska on January 28, 2019
at Centennial Hall
Hosted by Juneau Arts and Humanities and Sealaska Heritage Institute

Khu.éex' performance in Anchorage, Alaska on January 26,2019
at Alaska Native Heritage Center
Hosted by Khu.éex'

Featuring the talents of Preston Singletary, Captain Raab, Skerik,
Edward Littlefield, Gene Tagaban, Sondra Segundo, Nahaan,
Tim Kennedy, Jason Cressy, Danny Stern.

The band Khu.éex' is the brainchild of artist Preston Singletary
and legendary innovator Bernie Worrell (previously of Parliament-Funkadelic).
Khu.éex' features spoken word, Native storytelling, and singing,
performed with an experimental approach with rock/funk aspects.
The band also performs in traditional regalia and Northwest coast masks.




Damen Bell-Holter update
Damen and Trickster Company in S,D,

Gold Medal Basketball Tournament March 17-23, 2019 Juneau Alaska ...
Gold Medal Basketball Tournament (Official website)

Revisiting 2018 Gold Medal Basketball Tourament ...
Yakutat 65, Haines 53 (Women's Bracket Championship) ...
Haines 83, Klukwan 66 (B Bracket Championship) ...
Klukwan 74, Angoon 70 (C Bracket Championship) ...
Kake 63, Hoonah 62 (Masters Bracket Championship)




Delores Churchill by Larry McNeil part of his show
"McNeil, Real Indians (and Curtis)" Alaska State Museum in Juneau (Website)
until January 2019



"Grateful to be part of two shows on this list w/ @nepsidhu @rajniperera NOW Magazine" Yéil Ya-Tseen
Link to Article The 10 best art shows of 2018
by Rosemary Heather (NOW Magazine)





Allie High one of 35 Indigenous Artists in
Fast Forward: Skateboards & Paddles Exhibit
at Stonington Gallery in Seattle, Washington
Exhibition Dates: December 6, 2018 – January 6, 2019

Link to Fast Forward: Skateboards & Paddles (Preview Art)





Khu.eex, Indian Agent, Savage Family, and @Xuitecpatl
Sunday, November 25 at the Columbia City Theater
Seattle, Washington.





Larry McNeil's Exhibit "MCNEIL, REAL INDIANS (and CURTIS)" opens at Alaska State Musuem in Juneau on Nov 2, 2018.
"McNeil, Real Indians (and Curtis)" Alaska State Musuem in Juneau (Website)

Exhibit Opening Reception: Friday November 2nd • 4:30-7:00pm • FREE Admission
Lecture to follow with artist Larry Xhe Dhé Tee Harbor Jackson McNeil and
a discussion with Saankalaxt' Ernestine Hayes • 7:00pm in the APK Lecture Hall




Artist becomes first Tlingit woman to carve and raise totem pole
Work by Alison Marks erected in Yakutat
By Ben Hohenstatt (Juneau Empire Oct 30, 2018)




Preston Singletary, Dr. Miranda Belarde-Lewis,James Pepper Henry and Gina Timberman
at Preston Singletary's "Raven and the Box of Daylight" curated by Dr. Miranda Belarde-Lewis
at the Museum of Glass. Photos James Pepper Henry.

Preston Singletary: Raven and the Box of Daylight - Museum of Glass (Official Link)
OCTOBER 3, 2018 - SEPTEMBER 2, 2019




A series of five mural-sized photographs by Larry McNeil are now installed
in the Valley Regional Transit Main Street Station.
Submitted by Boise Arts & History Department.

New art at Boise transit station BY IDAHO PRESS STAFF Oct 3, 2018



On Facebook Stikine Cousin and Musician Jasmine Ishōkma Netsena Brown shared a post.

Link to Facebook Video Havana In Inuktitut By Kelly Fraser
"Translating Havana in Inuktitut original song by Camila Cabello"
Inuktitut also Eastern Canadian Inuktitut, is one of the principal Inuit languages of Canada (Wikipedia)





Damen Bell-Holter was live.
Liink to Facebook Video "Juneau youth group performing!"





KXLL - Excellent Radio
This Celebration we filmed 5 artists at Beast Flow Studio for our Red Carpet Concert series with Trickster Company & Kindred Post.
Watch the full version of "Refined" by Indian Agent at: https://www.ktoo.org/2018/10/16/red-carpet-concert-indian-agent-refined/
Watch the the full version of "Refined" on Facebook




"Man most moments make our lives, moves like music most the time ..." Yéil Ya-Tseen 9/15/2018
Screen capture of Yéil Ya-Tseen performing with w/ @nahkobear @zakdylanwass and friends (Instagram)




"I've found out I enjoy teaching Xaat Kil (Haida) more than I enjoy teaching basketball.
Im beyond motivated to continue to grow and learn my ancestors language.
I shared my Haida language with my Tlingit relatives : ) today was a good day." Damen Hell Holter

Link to Damen Hell Holter sharing his Haida language in Kake, Alaska ((Instagram 9/14/2018)






'First Haida-language feature film premieres on home turf before TIFF'
Haida cast speaks only in the Haida language in Edge of the Knife
By Laura Sciarpelletti · (CBC Sep 02, 2018)

"Edge of the Knife" World Premiere - Press Release








Actor Martin Sensmeier update - America Divided S2: Martin Sensmeier Talks To Journalist Jacqueline Keeler.

Native American actor Martin Sensmeier travels to San Juan County, Utah, to investigate the controversy over the Bears Ears National Monument.
While there, he uncovers the decades of struggle for equality by the county's Native citizens. ( EPIX Except )

Martin Sensmeier - IMDb



Art by Yéil Ya-Tseen

OCTOBER 6, 2018, THROUGH JANUARY 7, 2019
Contemporary Indigenous art comes front and center in Art for a New Understanding:
Native Voices, 1950s to Now—

Crystal Bridges Museum of American Art. (Offical Website)





Art by Yéil Ya-Tseen
CCNA: Not Fragile SEP 8, 2018 – JUN 9, 2019 (Official Website)





PRESTON SINGLETARY: RAVEN AND THE BOX OF DAYLIGHT
OPENING CELEBRATION OCTOBER 6, 2018
Museum of Glass Raven and the Box of Daylight (Official Website)





The Artists David R Boxley, Stephen Jackson Polys, and TJ Young

New bronze posts preserve Tlingit, Haida and Tsimshian art By Ben Hohenstatt (Juneau Empire, August 27, 2018)






Preston Singletary (Official website)

See a fresh collection of works by Preston Singletary at the Mystic Knowledge exhibit at Blue Rain Gallery
in Santa Fe to coincide with this years SWAIA - Santa Fe Indian Market!

The 97th SANTA FE SUMMER INDIAN MARKET (SWAIA>ORG) : August 18-19, 2018



"The Fine Art of High Fashion at Santa Fe Indian Market" Dorothy Grant Studio

Dorothy Grant (Official website)




"Were here in Santa Fe for indian Market!! Come find us!" (Facebok) Trickster Company at Indian Market 2018

Trickster Company(Official website)




"Quiet Before the Storm ❤️" DJ Celeste Worl
Haute Couture Fashion Show
Santa Fe Indian Market 2018




SWAIA - Santa Fe Indian Market was live.

Link to Fackbook video Haute Couture Fashion Show!







Amber-Dawn Bear Robe shared
"#ShoniSchimmel @Santafeindianmarket2018 Fashion Show"





Revisiting I'm An Indian Too - The 1491s at Santa Fe Indian Market 2012
Nicholas Galanin - Artist and 1491's Ryan Redcorn dancing on stage at 2:58 of video
which also has appearance of some of our favorite artists and friends dancing.
Ryan Redcorn is the Hipster dancer in the video.





Yéil Ya-Tseen shared a post.
Indian Agent x @kexp.

Mother Indian Agent feat Tanya Tagaq featured on Wo'Pop global artist playlist for Tuesday, 7th of August.
Wo'Pop on 90.3 KEXP (Facebook)
Indian Agent (Official website)



"Living Legends @subpop x @barszczyk @brucepavitt @darekmazzone #spf30
— with Jonathan Poneman and Darek Mazzone." Yéil Ya-Tseen shared a photo.

SUB POP CELEBRATES 30 YEARS WITH SEATTLE PERFORMANCES by Michael Lello ( Highway 81 Revisited, August 20, 2018 )





"Seven amazing tribal citizen youth (Jacob Brouillette, Marcel Cohen, Bradley Dybdahl, Arias Hoyle, Keegan Kanan,
Geri Rodriguez and Kenndra Willard) directed, rapped and produced this music video "Ix̱six̱án, Ax̱ Ḵwáan (I Love You, My People)"
that illustrates their love for their culture and indigenous life in Southeast Alaska." by Central Council Tlingit & Haida

The youth created the music video in less than two weeks
with technical support from Second2NoneSound (Josh Laboca),
as part of a week-long music video camp sponsored
by Tlingit & Haida's Tribal Family & Youth Services department through its Native Connections program.

Juneau teens rap about Tlingit culture in new bilingual music video By Adelyn Baxter, KTOO - Juneau - August 1, 2018



Archie Cavanaugh 1951 -2018
Archie Cavanaugh by Sealaska Heritage Institute (Facebook August 16, 2018)

Award-winning Tlingit artist dies By ALEX McCARTHY (Juneau Empire, August 20, 2018)
"Award-winning Tlingit artist and musician Archie Cavanaugh died last week at the age of 67,
leaving a long legacy of ambitious and meaningful art and music." by Alex McCarthy



'Take It Easy ' from "Black And White Raven" (1980) Archie Cavanaugh with "Redbone" members Tony Bellamy, guitar, and Pete DePoe, drummer,
including Jim Pepper, world reknowned Native Sax player, and Kenny Day, keyboards. Lolly Vegas, songwriter for "Redbone"




Yéil Ya-Tseen shared Lineage: Tlingit Art Across Generations (360 North Article and Videos)






'‎Khu.éex' at the Olympic Sculpture Park in Seattle Washington, August 23 at 6:30 PM - 8 PM
Khueex (Official website)

SAM Performs: 6:30-8 pm Khu.éex' at the Olympic Sculpture Park (Seattlle Art Museum Website)
Khu.éex' is the brain child of Seattle-based artist Preston Singletary and legendary innovator Bernie Worrell.
Khu.éex' translates to "Potlatch" in Tlingit language and fuses Tlingit culture and contemporary funk.

14 Best Things To Do in Seattle in August 2018 Our hand-picked list of best bets for entertainment this month
BY: GAVIN BORCHERT (Seattle Magazine | AUGUST 2018)
"The Olympic Sculpture Park hosts public events every Thursday and Saturday during the sunny season,
culminating with this performance by Khu.éex', the new, local supergroup composed of bassist (and glass artist) Preston Singletary,
Galactic drummer Stanton Moore and saxophone god Skerik, among others.
The band combines traditional Alaskan Tlingit music with funk, improv, spoken word and storytelling." GAVIN BORCHERT





Photo via Damen Bell-Holter

"Came through and snagged a Kitsfest championship with an indigenous squad!
Much love to everyone who supported us this weekend! — with Preston Davis."
Damen Bell-Holter, August 13 near Vancouver, BC, Canada

Kitsfest Championship
VanCity 83- KBBAA 79

Kitsfest Basketball 2018 (Offical Website)




Damen Bell-Holter August 13 via Instagram ·
Came through and won a Kitsfest championship with my brother @demi_sosa
luckily our side parts were parlor worthy! — in Vancouver, British Columbia.
@demi_sosa is 7'3" and Damen Bell-Holter is 6'9"


Signs of Summer 2018



Smoked sockeye #subsistence #soulfood
Yéil Ya-Tseen via Instagram



King egg soup #Bristolbay #tradition
Anna Hoover (Facebook Screen Capture)



Ma̱g̱oox (Salmonberries), smmaay (blueberries), and wüłeexs (huckleberries).
Mique'l Dangeli via Instagram






Link to Juneau Empire Facebook Video The processional and grand entrance at Celebration 2018
in Juneau Alaska June 6, 2018 (Photo screen capture of Juneau Empire Video)

.
. Celebration 2018 June 6-9, 2018, in Juneau, Alaska from Sealaska Heritage Institute
Live Stream Online of Celebration 2018 by 360north.org




Haida artist Ariane Xay Kuyaas won Best of Show and Best of Endangered Division for her spruce root basket.

Sealaska Heritage announces winners of Juried Art Competition, Youth Art Exhibit (6-6-18)
Jurors were Tlingit artist Jackson Polys and art historian Steve Henrikson.
Master Haida weaver Delores Churchill served as a juror master artist on sewing and weaving submissions.




Sealaska Heritage announced winners of Seaweed, seal oil, contest winners (6-7-18)

Racean Fredrickson of Angoon took 1st place for best seal oil;
Don Bolton of Metlakatla took 1st place for best seal oil with crackling and 1st place for best seaweed.
Second and 3rd place awards for seal oil went to Roberta Revey of Kake and Bolton;
2nd and 3rd place for seal oil with crackling went to Fredrickson and Wanita Bunny James of Kake;
and 2nd and 3rd place for seaweed went to Linda Rae Shearer of Metlakatla and Johnny Jack, Jr., of Angoon.

Celebration food contest highlights traditional staples by Gregory Philson (Juneau Empire, June 8, 2018)




Celeste Worl at the DJ station for SHI Fashion Show Celebration 2018 on June 8, 2018
Photo by Celeste Worl





Link to Vanessa Anniskett's Facebook Video recording from 360 North Livestream of Haida Fashion Designer Dorthy Grant at SHI Fashion Show at Celebration 2018
(Screen Capture of Haida Fashion Designer Dorothy Grant and Damen Bell-Holter from video)

Dorothy Grant (Official Website)

'Light and love': Native Fashion Show gets 'electric' response from full house By ALEX McCARTHY Juneau Empire June 9, 2018




Fashion Designer Dorthy Grant and her models for SHI Fashion Show Celebration 2018




Tlingit Fashion Designer Crystal Kaakeeyáa Worl at SHI Fashion Show Celebration 2018
Trickster Company - An innovative indigenous design company out of Juneau, Alaska. Featuring Alaska Native design, artwork, and jewelry.
Photo Sealaska Heritage.



Celebration SHI Fashion Photo from Sealaska Heritage.



Celebration SHI Fashion Photo from Sealaska Heritage.





9 Canoes with the One People Canoe Society traveled from Ketchikan, Sitka, Kake, Angoon, Hoonah, Yakutat and Canada on 'Journey to Celebration 2018 arriving June 5 in Juneau Alaska. (Photo Klas Stolpe).

'Spiritual and powerful': Canoes land at Douglas Harbor for Celebration by Juneau Empire By Gregory Philson (Juneau Empire June 6, 2018)

Growing group of Native veterans paddles to Celebration while raising awareness By Adelyn Baxter, KTOO June 4, 2018




Link to Benjamin Danny Coronell's Facebook Video Heading down the Taku to Celebration 2018.
Canoe Team sang the Yanyeidi Wolf song (Photo screen capture of Facebook Video)




Link to One People Canoe Society Facebook Video "Yakutat canoe team going around point retreat" ‎on Journey to Celebration 2018.
(Photo screen capture of Facebook Video)




New wolf totem pole is memorial and healing symbol by By JAMES BROOKS Juneau Empire (June 6, 2018)
Photo MICHAEL PENN Juneau Empire




Link to Juneau Empire Facebook Video · #live #cele2018 Totem Pole raising at Savikko Park (Photo screen capture of Juneau Empire Video)



| | |
| --- | --- |
| | |




"A beautiful ceremony, what a day." Yéil Ya-Tseen via Instagram

"My #Tlingit brother @martinsensmeier great to have you here today" Yéil Ya-Tseen





Yéil Ya-Tseen April 16 via Instagram ·
Come through, it's gonna be one for the books.
@heardmuseum curated by @dont_tmwtd
x @iamcarloscruz #blackconstellation #dearlistener #killtheindiansavetheman

Heard Musuem: Dear Listener
Works by Nicholas Galanin
May 4th, 2018 thru September 3, 2018





Instagram Video of Laura Ortman performance at special preview of Dear Listener
at the Heard Musuem May 3, 2018





Yéil Ya-Tseen
April 19 at 2:39pm · Instagram ·
Joyful work, gunalchéesh for stopping by and for the SunWoo & @tsu_namee





Angelina Jolie to produce Jim Thorpe movie with Native American lead
by Windspeaker News

Martin Sensmeier to star as Jim Thorpe. Martin will also executive produce the film.






CURATOR TALK & ARTIST DISCUSSION: UNSETTLED ANCHORAGE MUSEUM 4/20/2018

Nevada Museum of Art Curatorial Director and Curator of Contemporary Art JoAnne Northrup presents on the exhibition Unsettled,
that she curated in collaboration with Los Angeles artist Ed Ruscha.
An artist panel follows featuring Alaska artists Da-ka-xeen Mehner, Rebecca Lyon, Allison Warden and Nicholas Galanin,
each with works in the Unsettled exhibition.

Unsettled - Anchorage Museum at Rasmuson Center
April 20th thru Sept 9th, 2018






An Indigenous Artist's Futuristic Vision of Traditional Transformation Masks by Christopher Green (Hyperallergic Media, April 9th, 2018)
"In Shawn Hunt: Transformation, the Heiltsuk artist expands traditional forms and experiments with new media and painting" by Christopher Green



2018 Gold Medal Basketball Tournament Champs

Yakutat 65, Haines 53 (Women's Bracket Championship)



Yakutat captures the 2018 Gold Medal title in the Women's Bracket
Link to Juneau Empire Sports Video on Twitter: They break their postgame huddle with "Good game Haines!"



Haines 83, Klukwan 66 (B Bracket Championship)



Link to Juneau Empire Sports Video on Twitter:
Haines wins the B Bracket title
for the second year in a row, beating Klukwan 83-66.



Klukwan 74, Angoon 70 (C Bracket Championship)

Link to Juneau Empire Sports Video on Twitter: Angoon's Curtis Lane can't get this 3-pointer to go in
the final seconds of the #GoldMedal2018 C Bracket championship.
It was a huge sigh of relief for Klukwan — they were leading 72-70 at that point. Klukwan is your 2018 champion!



Kake 63, Hoonah 62 (Masters Bracket Championship)

At the buzzer! Kake's Kip Howard gets the offensive board and scores
to give Kake the Master's Bracket championship over Hoonah
Link to Juneau Empire Sports Video on Twitter: Incredible finish to an intense game.









Link to FB video Heather Hintze KTVA added a new video: Kyle Worl AWG 2018 Knuckle Hop.

Kyle Worl reaches 167 feet winning the gold medal for knuckle hop at the 2018 Arctic Winter Games March 23, 2018.
Kyle Worl also won the gold at the High Kick and kneel jump at the 2018 Arctic Winter Games.

Worl, Team Alaska come home winners at Arctic Winter Games By NOLIN AINSWORTH (Juneau Empire March 28, 2018)






. Twitter Link to Alex McCathy Video of last round of Al "Mean Machine" Valentine at 58 years old, just won by unanimous decision against James "The Beast" on Saint Paddys Day.

Local Fighter makes Statement with quick defeat of Anchorage Fighter at AK Beatdown By Alex McCathy | Juneau Empire March 19th, 2018

58-year-old Al "Mean Machine" Valentine won against James "The Beast" Roberts during the 31st Alaska Beatdown in Juneau on March 17th, 2018. Al Valentine had his brother John and daughter Eliza in his corner





Al 'Mean Machine' Valentine, 58, would like one more chance to fight a heavy weight title bout before he retires. (Michael Penn | Juneau Empire)

Valentine setting examples in and out of the ring By Gregory Philson | Juneau Empire March 16, 2018





Damen Bell-Holter of the Hydaburg Team launched and hits a 3 pointer at the buzzer sending epic Championship game into overtime at 2018 All Native Basketball Tournament. Damen Bell-Holter scored 37 points and had 18 rebounds in the Championship game. Kitkatla wins Championship in Seniors Men's Final in overtime at 2018 All Native Basketball Tournament in Prince Rupert, Canada. Kitkatla 70 vs Hydaburg 67




Screen Capture of Damen Bell-Holter a part of the World Indigenous Basketball Challenge (Facebook)
launching 2018 World Indigenous Basketball Challenge







Lords of the Plains winners of the 2017 World Indigenous Basketball Challenge are ready to defend their title in 2018.












Martin Sensmeier (Actor) with Damen Bell-Holter at the Youth Basketball Camp.
Damen Bell-Holter on Instagram

"I asked my brotha Martin Sensmeier if he could come by and say a few words to my campers and of course he came through.
He has reached success on some of the highest levels and he's remained true to his roots.
We're nothing but village boys. Much love, bro. — in Juneau, Alaska."




Damen Bell-Holter April 14 at 3:30pm · Instagram ·
So much love and appreciate for the community of Kake and their children.
I am excited to have an opportunity to mentor these kids for years to come.
I can't really express how much this means to me. . .
Upcoming: Hoonah, Juneau, Ketchikan, Hydaburg. @ Kake, Alaska



Sealaska Heritage will sponsor a Native high-fashion show at Celebration 2018 (Facebook link), a biennial dance-and-culture festival scheduled June 6-9 in Juneau.

(Evening gown by Haida artist Dorothy Grant, modeled by RaeAnne Mills. Photo by Brian Wallace)




"Stalled" Pena Bonita 2018 (NYT)

What to see in New York Art Galleries (NYT)

Artists in the earlier show included Kay WalkingStick, who has three paintings here that think about landscape through an indigenous lens, and G. Peter Jemison, whose drawings here on brown paper bags include wry and blunt titles like "Party Bag" (1982) and "Hunger on Reservations While Children in Africa Starve" (1981).

Newer works include model buildings from Alan Michelson's "Prophetstown" series, one of which is covered in facsimiles of newspapers from the 19th century with articles and dialogues pertaining to the fate of indigenous people. "Culture Capture" (2017) by Adam Khalil, Zack Khalil and Jackson Polys is a terrific video that turns a visit to an ethnographic museum into a delirious walk through the history of colonialism. (NYT)






Southeast Alaska's Damen Bell-Holter update
CCTHITA donoted 200 black, red and blue Trickster Company basketballs for the event.


Spreading holiday cheer, one basketball at a time
Damen Bell-Holter delivers uplifting talk to Dzantik'i Heeni youth
By NOLIN AINSWORTH (Juneau Empire Dec 10th, 2017)





THE INFORMANTS at Artists Space (New York City December 13, 2017)
Performances by Jim Fletcher and Kite, and videos by Diane Burns; W.K.L. Dickson/Thomas Edison; Guillermo G ómez-Peña; Guillermo Gómez-Peña and Gustavo Vázquez; Sky Hopinka; Tonia Jo Hall; Adam Khalil, Zack Khalil, Jackson Polys; Kent Monkman; The New York Times, Shelley Niro; and Chris Spotted Eagle.with Adam Khalil, Zack Khalil, Jackson Polys, Jim Fletcher, Kite.

Jackson Polys is a visual artist whose practice reflects an inquiry into the limits and viability of desires for Indigenous growth. He works in Alaska and New York, and has had solo exhibitions at the Alaska State Museum and the Anchorage Museum. He earned an MFA in Visual Arts from Columbia University in 2015 and is the recipient of a 2017 NACF Mentor Artist Fellowship.






'Last Walk' 2017 film win at Red Nation Film Festival Native Cinema for best short in Hollywood, L.A on Nov 22nd, 2017
4 Directors: Anna Hoover (Alaska), Pipaluk Jorgensen and Johanes Lynge (Greenland) and Jerri Thrasher (Northwest Territories)
http://annahoover.net/home.html




Facebook link via Mique'l Dangeli

Formline wing installation - part of Alison Marks's first solo exhibition "One Gray Hair" on view Nov 11, 2017 to Feb 4, 2018 at the Frye Art Museum in Seattle.
Organized by the Frye, curated by Dr. Miranda Belarde-Lewis (Zuni/Tlingit).

"It's a must see!!" Mique'l Dangeli

For more info go to:
http://fryemuseum.org/ exhibition/6705/






Nicholas Galanin - Artist & Larry at the Eiteljorg Museum of American Indians and Western Art
Photo Copyright Larry McNeil 2017 — with Yéil Ya-Tseen.


Native Art Now! Nov 11, 2017 to Jan. 28, 2018 at the Eiteljorg Museum of American Indians and Western Art.

The Eiteljorg Museum is excited to present Native Art Now!, which includes a traveling retrospective exhibition reviewing two decades of the Eiteljorg Contemporary Art Fellowship program. Thirty-nine of the most compelling pieces of contemporary art acquired by the museum are on display in Native Art Now! Thirty-nine of the most compelling pieces of contemporary art acquired by the museum are on display in Native Art Now!

"Eiteljorg looks back at 20 years of contemporary art in Native Art Now!" by Rebecca Berfanger (Nuvo)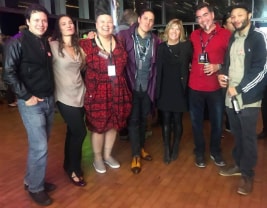 "When a bunch of Alaskans show up in Reno, only good things can happen — attending Members Premiere: Art + Environment Season with Zak Dylan Wass, Maya Salganek, Allison Akootchook Warden, Yéil Ya-Tseen, Dakaxeen Mehner and Otis Calvin III at Nevada Museum of Art." Julie Decker

"Need a Reason to Visit Reno? "Unsettled" Exhibition at Nevada Museum of Art Tells Story of the West" Rebecca Kleinman (Hollywood Reporter)

'Unsettled' at the Nevada Museum of Art
August 26, 2017 - January 21, 2018



10 Native American Artists challenge Boundaries of Tradition at National Museum of the American Indian's Heye Center by Levi Rickert (Native News Online)

"Transformer: Native Art in Light and Sound" presents the work of ten artists who use light, digital projection, and experimental media to reflect on their place in and between traditional and dominant cultures. Nov. 10, through Jan. 6, 2019, at the Smithsonian's National Museum of the American Indian, George Gustav Heye Center in New York City. Artists featured in Transformer include Jordan Bennett (Mi'kmaq), Raven Chacon (Diné), Jon Corbett (Métis), Marcella Ernest (Ojibwe), Stephen Foster (Haida), Nicholas Galanin (Tlingit), Julie Nagam (Anishnawbe/Métis), Marianne Nicolson (Kwakwa̱ka̱'wakw), Keli Mashburn (Osage), and Kevin McKenzie (Cree/Métis). The project is curated by Kathleen Ash-Milby (Diné), National Museum of the American Indian, and David Garneau (Métis).





For the first time since the 1980s, Juneau will compete at the Native Youth Olympics
By KEVIN GULLUFSEN (Juneau Empire November 8, 2017)

Kyle Worl, a veteran of the World Eskimo-Indian Olympics, will be coaching the team representing Juneau at next spring's Native Youth Olymics
in Anchorage. About 500 athletes from over 100 communities attend the event.






Sealaska Heritage is accepting applications from dance groups that want to perform at Celebration 2018, scheduled June 6-9 in Juneau, Alaska. The Application deadline is March 30, 2018.





Mark Hoover's AFN 2017 Facebook Video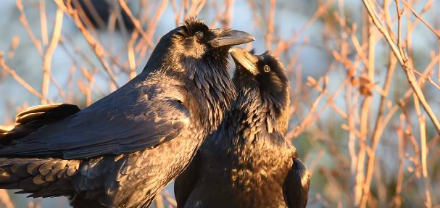 Mark Hoover's
2017 Raven Facebook Video


The Best 4 Photos from the Last 4 Years of Ross Nannauck III




It just wasn't any basketball with Wes Studi on the red carpet!
Trickest Company with Wes Studi on the red carpet at the Santa Fe Independent Film Festival. (Facebook Photo 10/23/2017)


72nd Gold Medal Basketball Tournament on March 18, 2018 - March 24, 2018
in Juneau Alaska (Travel Juneau)


Juneau Lions Club 71st Gold Medal Basketball Tournament (Official Site) ... Gold Medal Basketball (Fan Site)
March 19-25, 2017





Alaska Sports Hall of Fame
GOLD MEDAL BASKETBALL TOURNAMENT



Courtesy N7 YouTube

Actor Martin Sensmeier Scores Game-Winning Buzzer Beater in 71st annual Gold Medal basketball tournament game(Indian Country Today)


The 71st Gold Medal Basketball Tournament By KTOO News Department
Sports writer and photographer Klas Stolpe's coverage of the Juneau Lions Club's 71st Gold Medal Basketball Tournament.




Revisiting Tlingit Veteran Bailey Johnson VS "The Red Baron" Tucker in Juneau Alaska in 2009.


Reigning champ falls in Friday night fights Angoon's Bailey Johnson surprises Juneau's "Red Baron" Tucker By Courtney Nelson | For the Juneau Empire. Twenty-two-year-old Bailey Johnson, of Angoon, shocked the packed crowd at Marlintini's Lounge Friday for the monthly Roughhouse fights. Johnson picked up an electrifying victory over 2008 Roughhouse Southeast Showdown Champion 19-year-old Aaron "The Red Baron" Tucker, of Juneau. Bailey Johnson served a 15 month deployment tour in Kuwait and Iraq with the Alaska Army National Guard. The Alaska Army National Guard also provided "around the clock" highway security for convoys driving in southern Iraq. Bailey is also a Gold Medal Basketball MVP in 2007 leading Angoon to the Intermediate Bracket Championship while he was on leave from the middle east. Bailey Johnson is one of the Gold Medal Basketball stars in the B Bracket playing for Angoon today.

Al "Mean Machine" Valentine steps back into the Boxing Ring at 57 at Elizabeth Peratrovich Hall oct 20th, 2017 at 29th AK Beatdown In Juneau Alaska. White won the match.(Photo AK Beatdown)Al "Mean Machine" Valentine was the 2014 Southeast Alaska Heavyweight Champ a title which he first won 38 years ago. Revisiting a Al "Mean Machine" Valentine 2012 moment.
"Mean Machine" defends heavyweight title again"
by Klas Stolpe (Juneau Empire Sports) Boxers have a friend in the corner Cornermen help smooth the psyches of Roughhouse fighters By Klas Stolpe (Juneau Empire March 10, 2010)
Home Page ...Alaska Natives Online ... Anthems, Flags ... Art ... Celebrities ... Celebration 2018 ... Gold Medal Basketball Tournament ... Honoring our Troops ... Culture, Dance, Storytelling ... Clothing, Dress, Fashion ... Genealogy ... History ... Languages, Writers ... Maps, Nations ... Native Recipes ... Pictures ... Travel, Tourism ... Alaska Native, American Indian & First Nations Issues ...
Independent Media
Web Page Designed by Jesse Cooday
Copyright © Oct 1996-2019 Jesse Cooday (Shoowee Ka')