Fashion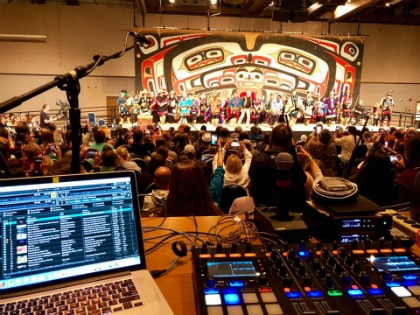 Celeste Worl at the DJ station for SHI Fashion Show Celebration 2018 on June 8, 2018
Photo by Celeste Worl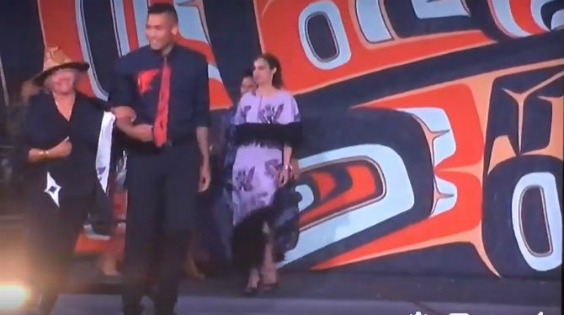 Link to Vanessa Anniskett's Facebook Video recording from 360 North Livestream of Haida Fashion Designer Dorthy Grant at SHI Fashion Show at Celebration 2018
(Screen Capture of Haida Fashion Designer Dorothy Grant and Damen Bell-Holter from video)

Dorothy Grant (Official Website)

'Light and love': Native Fashion Show gets 'electric' response from full house By ALEX McCARTHY Juneau Empire June 9, 2018






Fashion Designer Dorthy Grant and her models for SHI Fashion Show Celebration 2018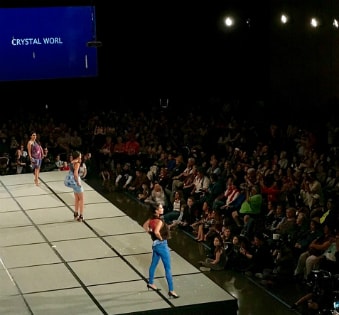 Tlingit Fashion Designer Crystal Kaakeeyáa Worl at SHI Fashion Show Celebration 2018
Trickster Company - An innovative indigenous design company out of Juneau, Alaska. Featuring Alaska Native design, artwork, and jewelry.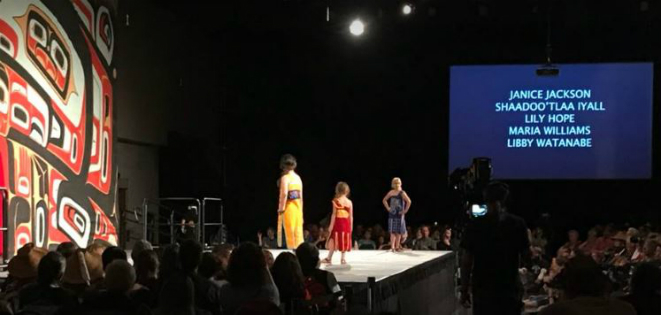 Celebration 2018 SHI Fashion Photo from Sealaska Heritage.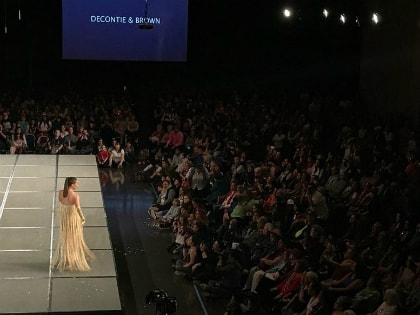 Celebration 2018 SHI Fashion Photo from Sealaska Heritage.







Sealaska Heritage will sponsor a Native high-fashion show at Celebration 2018 (Facebook link), a biennial dance-and-culture festival scheduled June 6-9 in Juneau.
(Evening gown by Haida artist Dorothy Grant, modeled by RaeAnne Mills. Photo by Brian Wallace)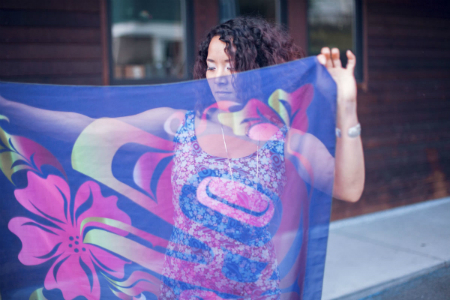 2017 ALASKA FEDERATION OF NATIVES CONVENTION

AFN 2017: Style Raven Artist Crystal Worl masterfully meshes formline and fashion #
By TAMARA IKENBERG Oct 18, 2017
This year marks Trickster's debut at the AFN Convention's Arts & Crafts Show.
The Trickster pop-up shop will be a potpourri of apparel and accessories.


In 2012 Crystal Worl and her brother Rico created Trickster Company,
a fashion and art world where traditional and modern design mesh into bold and playful styles
featuring formline ravens, eagles, salmon, killer whales, and even Ewoks. Donavan Johnson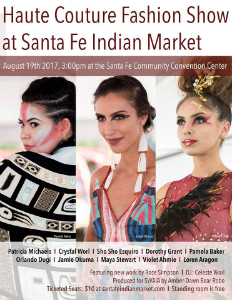 Fashion Designers Crystal Worl and Dorothy Grant were part of the Haute Couture Fashion Show
at the Santa Fe Indian Market in August, 2017.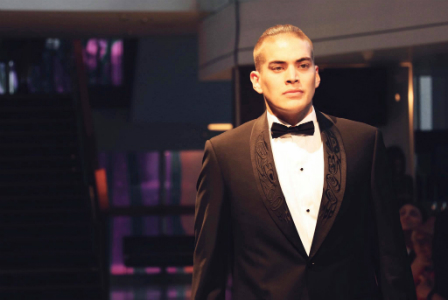 Model: Dyami Thomas
Indigenous Fashion Week
July 31,2017
Vancouver, Canada

Designer: Dorothy Grant
https://dorothygrant.com/

Home Page ...Alaska Natives Online ... Anthems, Flags ... Art ... Celebrities ... Celebration 2018 ... Gold Medal Basketball Tournament ... Honoring our Troops ... Culture, Dance, Storytelling ... Clothing, Dress, Fashion ... Genealogy ... History ... Languages, Writers ... Maps, Nations ... Native Recipes ... Pictures ... Travel, Tourism ... Alaska Native, American Indian & First Nations Issues ... Independent Media
Web Page Designed by Jesse Cooday
Copyright © Oct 1996-2018 Jesse Cooday (Shoowee Ka')