Celebration 2018


Sealaska Heritage will sponsor a Native high-fashion show at Celebration 2018 (Facebook link), a biennial dance-and-culture festival scheduled June 6-9 in Juneau.
(Evening gown by Haida artist Dorothy Grant, modeled by RaeAnne Mills. Photo by Brian Wallace)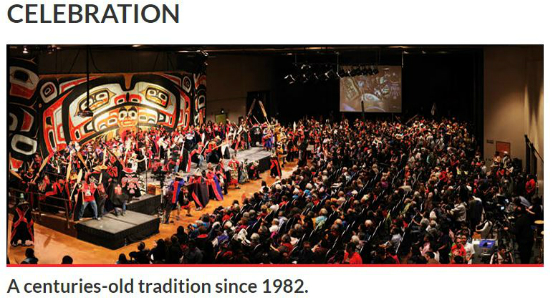 CELEBRATION 2018 | Sealaska Heritage The next celebration will be held in June 6-9, 2018. The theme is: Respect: Weigh Your Words. (Photo Sealaska Heritage)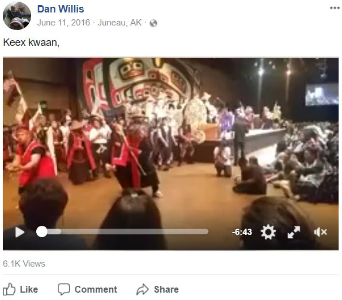 Revisiting Dan Willis's Keex kwaan at Celebration 2016 (Facebook Video)


Garfield Katasse's Alaskan Frybread will be at Celebration 2018
Garfield Katasse hands Bethany Onibokun another order of frybread.
e-mail - Garfield's Alaskan Frybread for Celebration 2006 and summer schedule

"People like their frybread nice and warm; that's why I make it fresh," he said. "I just want to make sure they're happy." Garfield Katasse has been cooking frybead for years. The dish is a family affair. One sister, Grace Larson, covers Sitka. Another, Mary Miller, sells frybread in Petersburg. Katasse has lived all over Southeast and New Mexico. He learned to make frybread during his stays on Apache, Pueblo and Navajo reservations in the Lower 48. From Article Frybread flies at Celebration By Korry Keeker, Juneau Empire.
Web Page Designed by Jesse Cooday
Copyright © Oct 1996-2018 Jesse Cooday (Shoowee Ka')